Jack turned 6 months old this past Wednesday, and he's such fun. He's a bouncing, laughing baby boy. Since my last post, it seems like he's made a new discovery each week: first it was his ears, then his hands. He learned to go "bam bam" with his legs, slamming them against the crib mattress; then he learned to go "bam bam" with his "keys," one of his favorite toys. He loves toys that light up and play music and can listen to the same tune over and over again.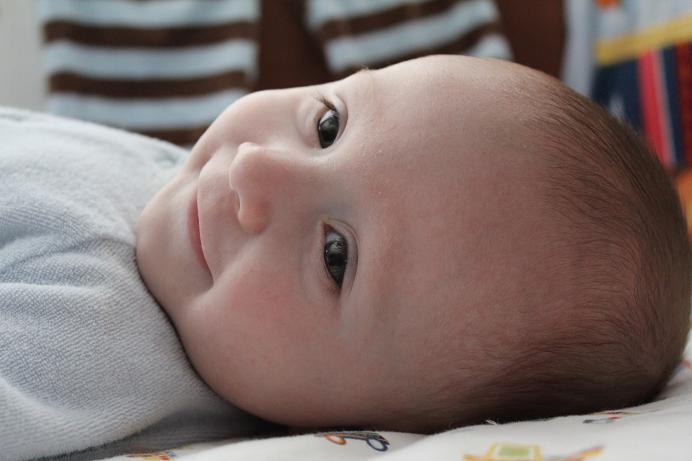 He's such a good baby, although the first few weeks of teething were challenging. We bought teething toys galore, but nothing seemed to help. Finally, he seemed to accept the fact that he was going to be in pain and stopped wailing. I preferred the wailing. His quiet teary-eyed suffering was so much more heartbreaking. I submit the following as evidence: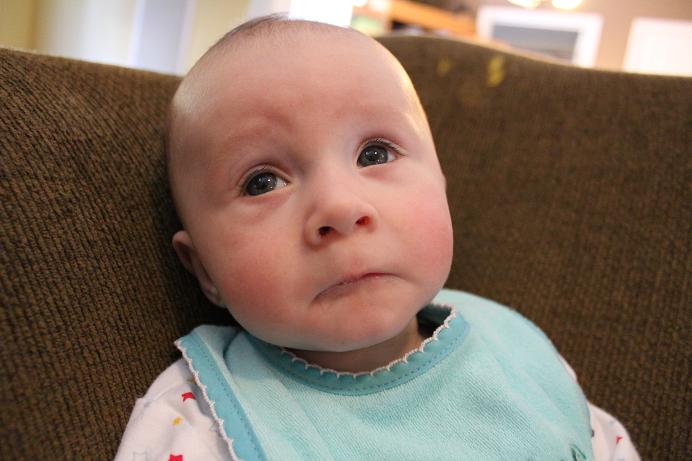 Still no teeth, but he seems to be feeling better. We've been able to take lots of good pictures lately, as seen below. Each year, Scott uses our tax return money to get something nice. Last year, it was a new bedspread and Egyptian cotton sheets. This year it's a new camera.

As you can see, like his sister, Jack is fond of hats. And, speaking of Arina, she has had a whirlwind of activity since March. She was in two weddings. For Sarah and Matt, she was a miniature bride. For Julie and John, she was a flower girl. We're still waiting on photos from Julie's wedding, but we have lots of photos from Sarah's. In the first, Arina is . . . well, being Arina. She loved going to a hotel and getting dressed with Sarah and her bridesmaids.
And, as soon as the ceremony was over, she plopped down beside her miniature groomsman, Ryan, and enjoyed a lollipop. Then she and her flower girl friend danced the night away. That's our girl.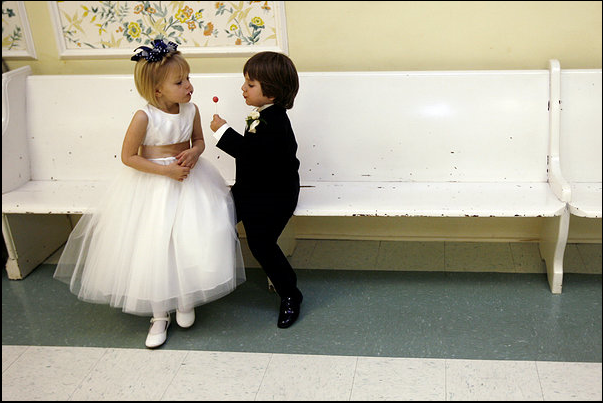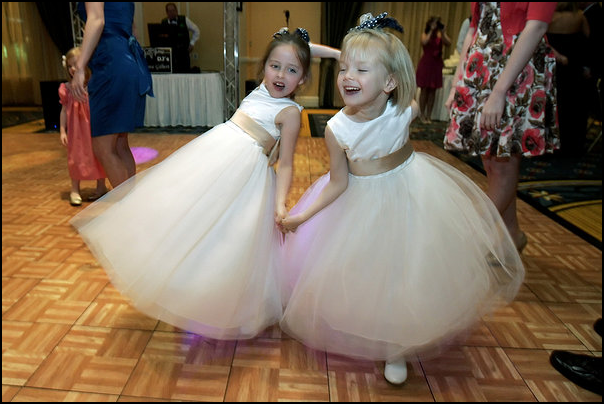 Other March-to-May highlights include Easter, Mother's Day, and a weekend get-away to Jacksonville, NC, courtesy of my cousin Bobby and his family. There are tons of photos in the gallery, but I've included, below, a photo commemorating my first Mother's Day with my boy and my girl, and a photo commemorating Jack's first trip to the beach. Thanks to Bobby, Jenn, and Alyssa for a wonderfully relaxing beach weekend that was actually full of firsts! Jack rolled over for the first time. Of course, Scott blames me for the fact that he hasn't rolled over before now. Basically, Jack hates to be on his belly, and I hate to hear him cry. And Arina jumped on the trampoline (or, as she calls it, the jumpaline) for the first time. Fun!
And, now, for some Arina-isms:
On whether Scott and I should have more kids: "Two kids are enough. Babies are hard."
Arina wanted to wear one of her Dad's t-shirts as pajamas one night. When she put it on, she twirled around and said, "I look like God."
Arina has been excited about her kindergarten class project, which involves pooling money to build a much-needed well for an African village. She took her dollar to school, gave it to her teacher for "the poor children who need clean water," and then promptly asked for it back when she found out that she could buy ice cream at lunchtime.
Arina went to the zoo with her kindergarten class. The night before, I asked what she most looked forward to seeing. Her response: "The ice cream."
One night at dinner, I asked Arina to tell me her favorite part of the day. "Having a mom," she said.
I received a phone call from Arina's kindergarten teacher. A little boy in Arina's room didn't believe that Arina could pull her loose-fitting pants down without unbuttoning them. So she showed him that she could.
Conversations regarding the baby weight I haven't lost are as follows:
Arina: "Mom, let me help you. You're pregnant." Me: "No, I'm not!" Arina, as she pats my belly: "Well, just a little."
Arina: "So, are you losing your weight, Mom?" Me: "What do you think, Arina?" Arina: "Maybe a little. You just have to make yourself stop eating the cookies. Like I do." Note: Arina does NOT make herself stop eating "the cookies." Humph.